Manuel Steinbrecher
Deadline for registration for participation: April 4, 2021. Deadline for submitting abstracts: January 25, 2021.
CC-BY 4.0 Tammo Jan Dijkema
This image shows a solargraph taken from July till December…
An amateur Dwingeloo historian sent us 24 postcards with…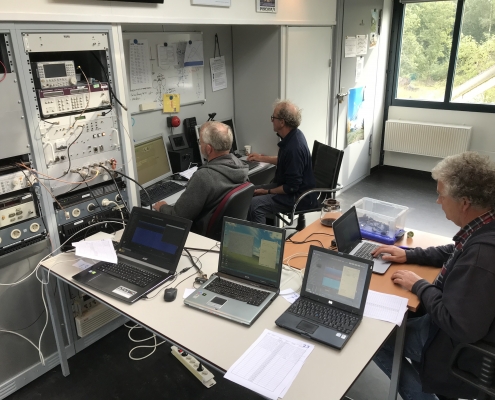 Jan van Muijlwijk
For the first time ever we entered in an amateur television…
Half an hour live stream demonstration on Wednesday, August 12 at 20:00
CEST
. Simon Bijlsma and Frans de Jong explained and showed how you can observe meteors (the Perseids) by means of reflections from radio waves on the meteor trails.
On Saturday morning, July 18, 2020, the moon passed in front of the Crab Nebula (M1) very early. Approximately every 9 years such an occultation is visible from the Netherlands. In November 1955 this was the very first observation with the Dwingeloo Radio Telescope. Paul Boven and Hans van der Meer performed this historical observation again with the radio telescope.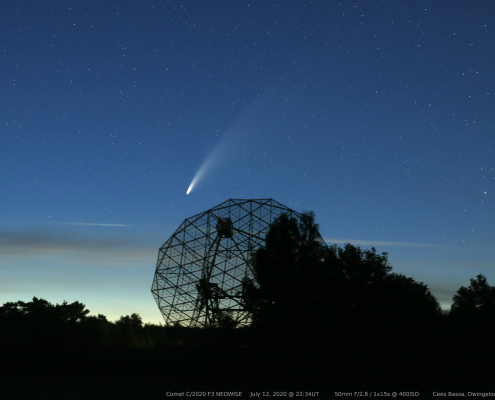 Comet C / 2020 F3 (NEOWISE) is still beautiful in the…
After a first live stream this year in which we pointed the telescope at the Sun, we turned the telescope to the Moon last July 19. More than 110 viewers watched how we sent signals to the Moon and then catched the reflection against the Moon.