CC BY-NC-ND 2.0 NASA / Thomas Pesquet
One of the many experiments aboard the ISS is an amateur radio…
Sofie Shen
For the first time ever we bounced a
LoRa
® message off the…
Manuel Steinbrecher
The
EUCARA
-2021 Web Conference was held on Saturday, April 17, 2021, at the 65th anniversary of the inauguration of the Dwingeloo Radio Telescope.
This year marks the 70th anniversary since the 21 cm hydrogen…
CC-BY 4.0 Tammo Jan Dijkema
This image shows a solargraph taken from July till December…
An amateur Dwingeloo historian sent us 24 postcards with…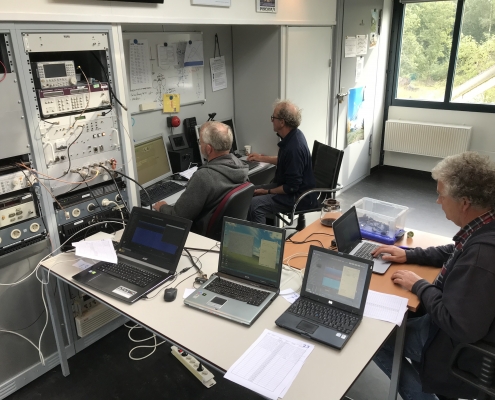 Jan van Muijlwijk
For the first time ever we entered in an amateur television…
Half an hour live stream demonstration on Wednesday, August 12 at 20:00
CEST
. Simon Bijlsma and Frans de Jong explained and showed how you can observe meteors (the Perseids) by means of reflections from radio waves on the meteor trails.