Contribution of the Dwingeloo Radio Telescope to the Artemis…
Friday, October 14, 2022 and Saturday, October 15, 2022,…
JAXA
If all goes according to plan, a new-generation rocket from…
Manuel Steinbrecher
The EUCARA-2021 Web Conference was held on Saturday, April 17, 2021, at the 65th anniversary of the inauguration of the Dwingeloo Radio Telescope.
On Saturday morning, July 18, 2020, the moon passed in front of the Crab Nebula (M1) very early. Approximately every 9 years such an occultation is visible from the Netherlands. In November 1955 this was the very first observation with the Dwingeloo Radio Telescope. Paul Boven and Hans van der Meer performed this historical observation again with the radio telescope.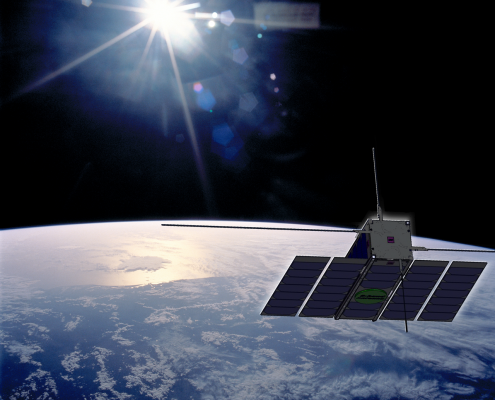 In December 2019, the Dwingeloo Radio Telescope was one of the first three ground stations to receive data from the ESA satellite OPS-SAT. Because of that, it received a certificate from ESA.
Last Friday and Saturday evening 6 and 7 September 2019,…
On October 7, 2018, the Chinese lunar satellite DSLWP-B made…